Day 14: Your favorite Idoling!!! member.
Ah, Idoling!!!. If I pretended to know more than the basics about them I'd be lying. I do know, however, that I LOVE their song Me ni wa Aoba Yama Hotogisu Hatsukoi
However, of all the members, the one that really catches my eye and that I've enjoyed seeing once in a while in AKBIdoling!!! stuff is...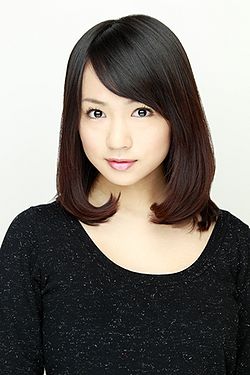 Yazawa Erika!
While mostly known by non-Idoling!!! fans as the one with the really big breasts, she just has a really fun attitude. In the PV for Me ni wa Aoba... she does wotagei and ends up really having fun with the whole thing. I once heard that she hurt herself and couldn't do a concert because she was HEADBANGING too hard.
She's the energy queen of Idoling!!!, which makes her a treat to watch, whenever I watch something with Idoling!!!